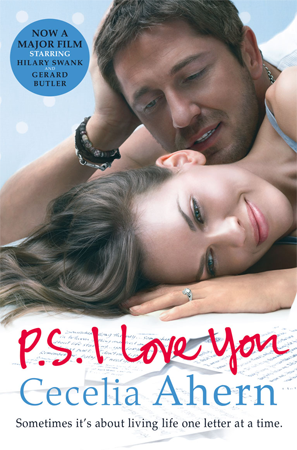 My edition:
Paperback, published in 2007 by HarperCollins, 512 pages.
Description:
Holly couldn't live without her husband Gerry, until the day she had to. They were the kind of young couple who could finish each other's sentences. When Gerry succumbs to a terminal illness and dies, 30-year-old Holly is set adrift, unable to pick up the pieces.
But with the help of a series of letters her husband left her before he died and a little nudging from an eccentric assortment of family and friends, she learns to laugh, overcome her fears, and discover a world she never knew existed.
Review:
PS, I Love You
was a captivating and heartwarming novel that realistically shows the grieving process after Holly loses both the love of her life and her best friend. It's a struggle she has to go through every day and the novel also shows how it influences the people around her and their actions towards her.
The only things I was a bit disappointed about were the fact that main character Holly immediately placed the link of the letter received at her parents' house and her recently departed husband, spoiling the big revelation for both herself and the reader. As well as the ending to Daniel's storyline as it felt out of character and was obviously not what I'd hoped for. Nonetheless it's a beautiful story about love, grief and everything in between.
8/10